November 13 2014
Hello. I'm Erika 🙂
On the day, we held the first meeting about science club. We  talked about what we want to do in California. So we made to do list and elected the role in this project.
Through this project, we get on with the student who belongs among the science club at U.C.Davis. It's our main project. in addition, we conduct many occasions. For example, to go Exploratorium and science academy, show our experiment on the street, make the questionnaire and ask the local students to answer it, and prepare for the party and so on.
We make effort to succeed our project!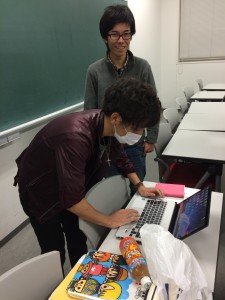 Shall we do this project with us??? Thank you :9